Availability for Clusters
Business Continuity with SANLess Clustering
Help your customers address one of the greatest areas of potential business risk and productivity loss in every industry: IT downtime. Differentiate your storage, networking, vertical or virtual/cloud solutions with superior availability at a reduced total cost of ownership.
Providence Solutions has selected innovative software from SIOS to provide application availability and disaster protection for clusters in Windows and Linux cluster environments. A single scalable solution to meet your needs for local high availability within a single site, or fast, efficient disaster recovery across multiple sites.
"SIOS software makes clusters easy to use and easy to own. It delivers efficient replication for disaster protection to SAN-based environments or databases and enables complete failover cluster protection in environments where shared storage clusters are impossible or impractical such as cloud, virtual and high performance storage environments"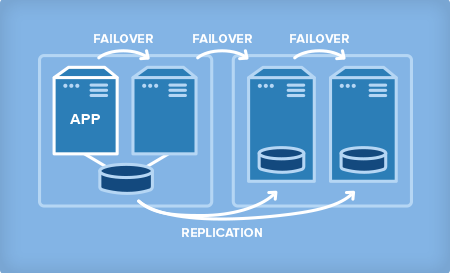 SIOS software provides a tightly integrated combination of high availability failover clustering, continuous application monitoring, data replication, and configurable recovery policies to provide complete protection of your business critical applications and data from downtime and disasters.
Flexibility to build clusters your way to protect Windows or Linux environment with SIOS SAN and #SANLess clustering software
Protect any combination of physical, virtual and cloud or high performance configuration without the need for shared storage
Keep business services functioning with in-depth system health monitoring to ensure the entire application environment – server, storage, operating system, network, database, and application are fully operational
Flexible recovery using automatic failover both locally or on another cluster node at either the same site or at another geographic location
Optimise performance with efficient replication engine that minimizes network traffic
"Shared-nothing" configuration eliminates both the cost and the single-point-of-failure risk of traditional SAN-based cluster solutions
Protect applications in the Cloud